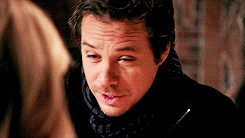 MINI ARTICLE FOR YOUR 
---
1 – Start conversation with something interesting. High emotional spike
2 – Give a small present, it could make him thinking that he should pay you back.
3 – If she is Neurotic(most of us are) – change her mood, show her that you like her and not.
4 – Read about cognitive biases
5 – SPEAK ABOUT WHAT THEY LOVE OR INTERESTED. Find something interesting in them.
6 – If people have benefits in lying to you, most of the time they will lie.
7 – ask more quastions to find what they really thinking
---
Here is full
There are some conversational tips For you
1
When you see someone you know, instead of just saying, "Hey, how are you doing?", start off the conversation with a memory you experienced together at that place. For example, "Hey, remember that time when we all went out in restaurants and ate 3 kilos of pedigree cos we were very poor?"
You'll get a better reaction cos you start from a good emotional background, high emotional peak.
2
GIVE A SMALL PRESENT, or give first.
If you want something from a companion, then give something small to him – candy, chewing gum, advice, used information, etc. It could make him feel or think that he should pay you BACK, he should buy your product, do a favor or whatever you ask
3
How to make her love(or like) you?
Play on the girl's emotions. It's why some of them love BAD BOYS.
It works for girls. Up to 21 years. It may work with older, COZ You should keep in mind that we leave at the time of youth fiction of society.
Your parents behaved in your age more mature.
OK, How to make her love you. How?
Today you are doing everything for her – buy a candy, flowers, go to the restaurant but next day you completely dispense from her, you do for her nothing. She calls you – you don't answer. She says – "I love you" – you answer – "Thanks, it's OK" don't overuse this – this is cruel.DON'T USE FOR BAD
4
There are many cognitive biases – read them and think how to use.
For example:
I AM ABOVE AVERAGE
I am more attractive than average. I AM MORE MORAL than average.
COURTESY BIASE
The tendency to give an opinion that is more socially correct
HALO EFFECT
The tendency for a person's positive or negative traits to "spill over" from one personality area to another. If Josh is bad at poker, you could assume that he is bad at math or something else.
SELF-SERVING bias
– You blame yourself for failure less than you praise yourself for success.
If you lose the match you start thinking "OK, there was bad weather, judges were corrupt …"
5
GET PEOPLE TO SAY WHAT THEY ARE REALLY THINKING;
suppose you ask someone whether they like the way you arranged furniture and the person respond,
"I like it."
You can then probe deeper by asking
"how do you think I can make this room look even better?"
or "What makes you love this?".
He answers to your questions and his answer get's bigger and bigger, and you have more chances to spot a liar
6
SPEAK ABOUT WHAT THEY LOVE OR INTERESTED.
OK – it's common sense, but we often forget about this. For instance, my acquaintance says that he has a YouTube channel – my interest raised because I interested in developing of my YouTube channel and new information could lead me to this.
This why you should have versatile knowledge.
I started asking him questions – "How many subscribers do you have? How many views? Could you help me? Let's cooperate? For me, it's easy to ask, for him to answer."
AND LAST 2 advices
Obtain advice from a variety of individuals from different backgrounds.
You get this info and this, then you compare and get rid of stupid things and keep good
If people have advantages(benefit) of lying to you – THEY will(not every time).
One man can say "I've made 50 000 $ per month from Beavers food, please buy my course for 1000$.
WHAT? Are you stupid? You will get 50 000$ in next month"
SOME INTERESTING LINKS
Do U Look Mature?
http://www.ryan-jenkins.com/2014/07/11/why-you-are-acting-younger-than-the-generations-before-you/
Slides about cognitive biases
http://slideplayer.com/slide/6656860/
http://www.businessinsider.com/cognitive-biases-that-affect-decisions-2015-8
http://www.biggerplate.com/mindmaps/dJjpdT4U/common-cognitive-bias-when-making-decisions-and-judgements
SELF-SERVING bias
Correcting Self-Serving Bias